| April 1st, 2007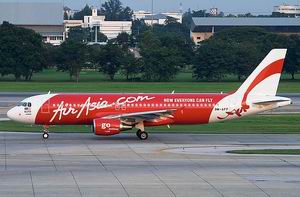 Great news for those travellers on RTW's wishing to enter Indonesia through Sumatra. Budget airline Air Asia will be starting direct flights from Kuala Lumpur to Banda Aceh next month. Also, the airline is looking at the feasibility flights to Banda Aceh from Penang.
Tourism Minister Datuk Seri Tengku Adnan Tengku Mansor said he was informed of the service by the airlines' chief executive officer, Datuk Tony Fernandes, said recently according to the New Straits Times.
The minister said he had also asked Penang-based Firefly, the country's second low-cost carrier, to look into the feasibility of operating Penang-Banda Aceh, Penang-Medan and Penang-Lhok Seumawe flights.
"I will continue discussions with Malaysia Airlines (MAS) managing director Idris Jala for the national carrier to operate direct flights from Penang to Banda Aceh, Medan and Lhok Seumawe," he told Malaysian and Indonesian journalists after launching the Visit Malaysia Year 2007 promotion here.
Tengku Adnan is in Indonesia on a three-day visit to Medan and Banda Aceh to promote the Visit Malaysia Year campaign and to woo more Indonesians, especially from north Sumatra, to visit Malaysia.
On the absence of a Customs, Immigration and Quarantine (CIQ) complex at Aceh Airport, Tengku Adnan hopes the matter would be resolved soon by the Acehnese authorities.
On the VMY 2007 promotion in Banda Aceh, Tengku Adnan said it will further strengthen Malaysia-Aceh ties.
Meanwhile, Aceh deputy governor Muhammad Nazar, who was also present at the press conference, said efforts are underway to provide CIQ facilities at the airport.